Tisk Šepic
With you for over 40 years
We want to meet the needs of every customer with our high quality standards. We have proven ourselves to be a trustworthy business partner through work and experience.
Join our success story!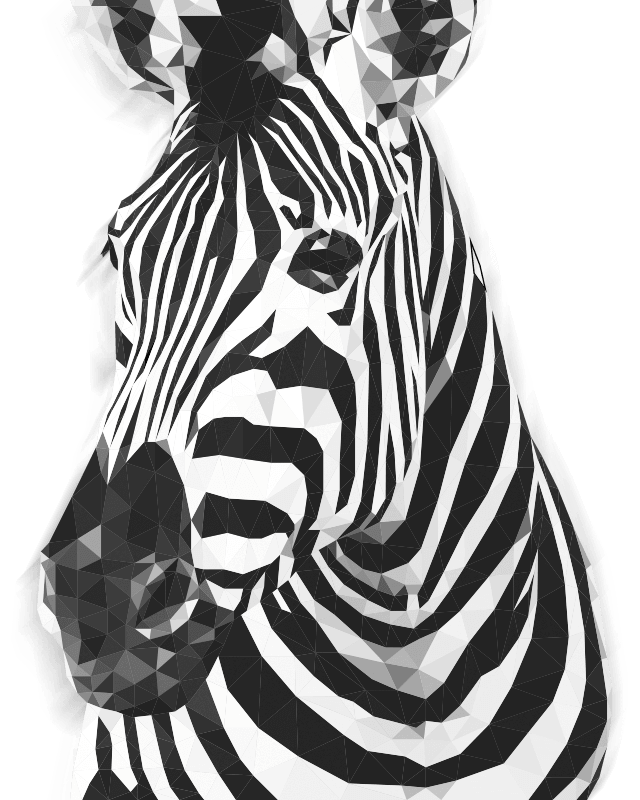 Packaging in contact with medicinal products and foodstuffs
Utilizing the flexo printing technique in a CLEAN ROOM allows us to meet the demands of the pharmaceutical, chemical, and food industries, where the highest standards are required. Our production facilities are in accordance with the HACCP system and the ISO 15378 certificate.
Blister packs and sachets
Multilayer labels
Creative printing
Limitless creativity
Enhance the appearance of your products with creative finishing touches, emphasize individual printed elements and infuse them with a touch of elegance and prestige.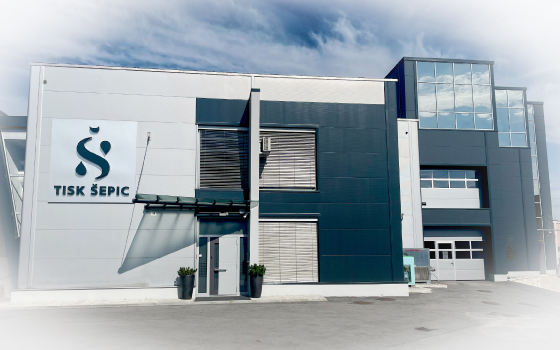 About us
Our company TISK ŠEPIC has been growing and learning for more than 40 years. For ourselves, for you and with you. We have been evolving in the pursuit of the highest possible quality and in accordance with your requirements. The increased volume of work and a wider range of products were the main reason for our new, larger and more modern printing company. Currently, our facilities extend over 3,000 m2; we have 32 employees, state-of-the-art technology and certificates for the quality management system ISO 9001, ISO 15378 and FSC® (FSC-C172697).
We work closely with our clients, who keep coming back because of the quality of our work. Some of our loyal customers include major Slovenian companies from the caravanning, pharmaceutical, automotive, insurance, building and many other industries.
Why not join them!
Certificates
ISO 9001
The quality of our products and the satisfaction of our customers are the company's number one priority. We have established a solid and measurable system for determining the quality, which enables us to achieve our aims more effectively and to constantly monitor and make improvements in the business processes.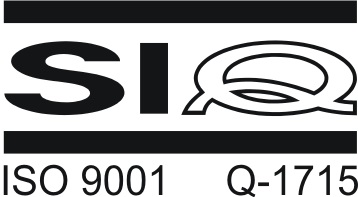 ISO 15378
Our company meets the requirements for a quality management system, which is used for primary packaging materials for medicinal products. We consistently provide products and services that meet customer requirements as well as legal and regulatory requirements.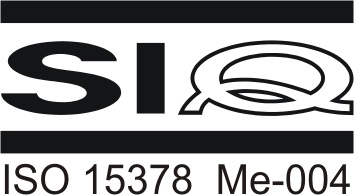 FSC
We contribute to the responsible management of forests and demonstrate our commitment to environmental protection.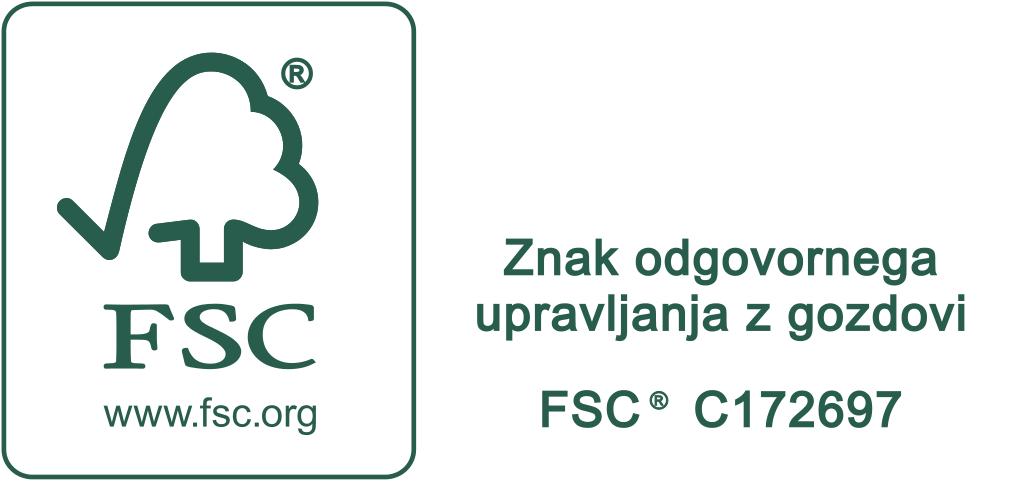 Do you have a question?
Contact us
If you need advice on appropriate material selection, printing options or graphic design services, our team will be happy to assist you.