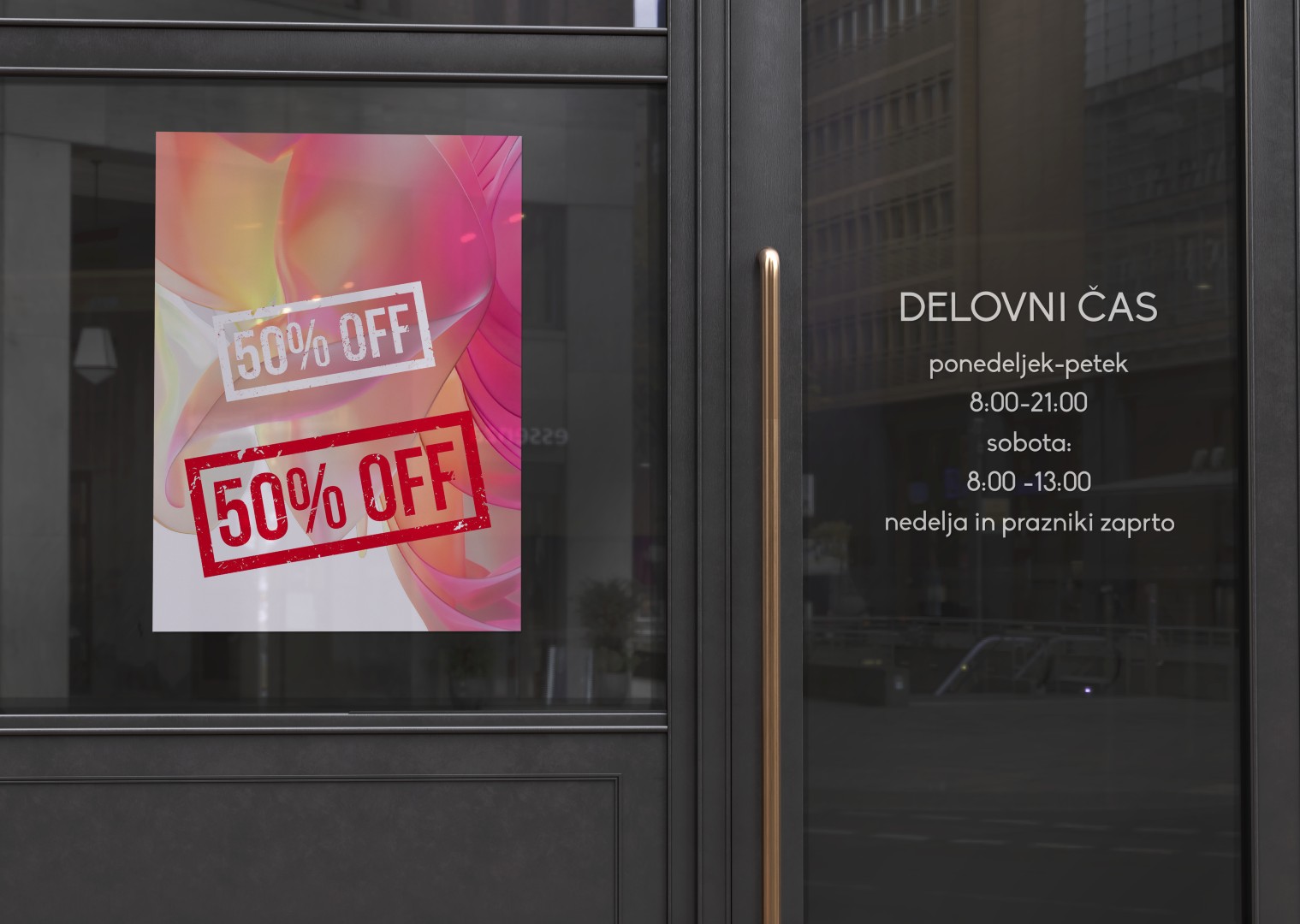 We offer printing on special foils or films. Special films are used for application on both simple and more demanding surfaces. They differ from each other according to purpose, durability and other special characteristics.
Dry-erase film is used on surfaces that can be wiped off after writing on them with chalk or special whiteboard markers. It is used in schools, offices, children's rooms or by coaches who draw the planned game tactics for their players.
Reflective foil – because of its special structure, reflective film is often used on surfaces that have to be visible day and night (e.g. traffic signs and boards).
Static cling film is special because it is attached to surfaces through electrostatic charge and does not require any adhesive. This is precisely why it is easy to install and to reposition multiple times, and why it does not leave any bubbles behind. It is applied to smooth surfaces and glass surfaces indoors.
The magnetic print film is installed quickly and easily. It can be also repositioned if required. It is typically used for short-term or temporary messages (shopping centres, shop windows, warehouses, libraries, post offices, etc.).