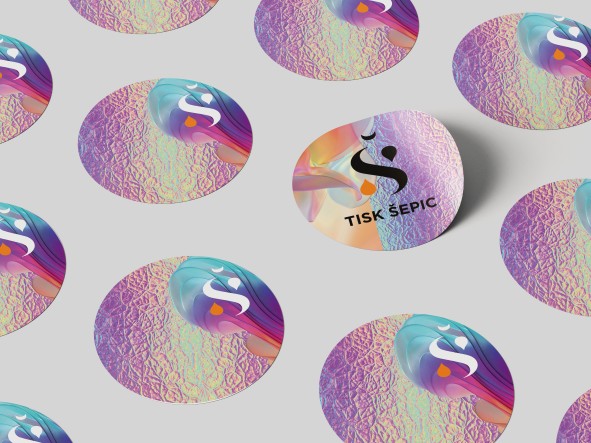 Stickers are not just a form of advertising; they serve multiple crucial functions. Apart from product labeling, they play a significant role in supporting corporate identity, enhancing brand recognition, and capturing the attention of the target audience. The possibilities are endless, depending on the creativity of the advertiser. Today, we will explore the main types of stickers used for various purposes. With the wide range of sticker printing services available, it remains relevant.
Types of stickers
Sticker printing in a printing house offers various types of stickers to choose from. Their use is not restricted to specific industries; they are a versatile marketing tool applicable in retail stores, hotel rooms, private doctor's offices, and practically anywhere.
Sticker printing for packaging
Consider ordering stickers for packaging, regardless of the product you sell. Stickers can effectively aid in selling products, whether you have an online store, a shop in a mall, or an entire marketplace. Packaging stickers are equally suitable for branding your products.
Paper stickers, despite some considering them outdated, are worth considering. In today's eco-conscious world, this type of advertising material can enhance your corporate image as many brands prioritize eco-friendliness. Moreover, paper stickers give the impression of handmade products, which customers will certainly appreciate.
Sticker printing for interiors
The use of stickers for interiors allows them to become an integral part of an interior space, maintaining brand visibility even when customers are not making purchases. Interior stickers blend well with any style and can serve purposes beyond promotion. Informative stickers containing useful information about your product or brand can be created, fostering a stronger connection with customers and increasing the likelihood of repeat visits.
Benefits of sticker printing for outdoor advertising
Outdoor advertising benefits from sticker printing, which encompasses facade stickers, signs placed on shop windows or entrances, as well as mobile advertising through vehicles or logo stickers in public transport. Sticker printing in this context yields quick returns, reaching a wide audience within a short period. Your customer base will expand, and sales dynamics will increase rapidly.
Logo stickers as souvenirs
Logo stickers make excellent souvenirs that customers appreciate receiving from your store. Organizing promotions or themed holiday giveaways allows you to distribute stylish stickers featuring your company logo or other brand-related images.
When ordering sticker printing, consider contacting Tisk Šepic for urgent and affordable sticker printing services. We guarantee premium quality printed materials and adhere strictly to customer preferences. You can submit an online request or call us. Our dedicated manager is available to answer any questions and provide comprehensive information about our range of services.