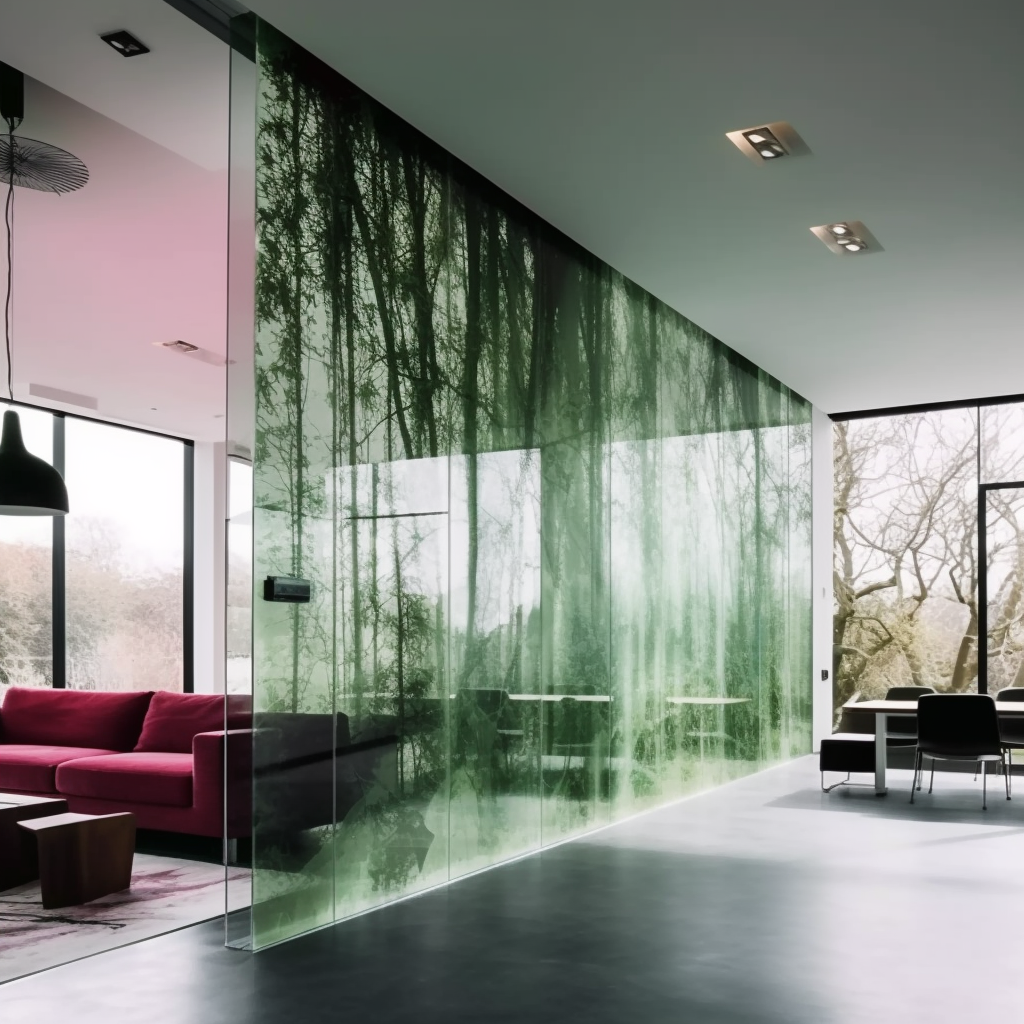 Are you already fascinated by the captivating world of glass printing and the remarkable materials that breathe life into your designs? At Tisk Šepic, we believe in the power of education and discovery. Join us on an enthralling journey as we dive into the diverse types of glass used in this extraordinary printing process.
Types of Glass
Matte Base – privacy and protection
An opaque layer that adds elegance while ensuring privacy and minimizing surface glare. Perfect for designs seeking an additional layer of protection.
Laminated Glass – dimension and durability
This multi-layered glass integrates a decorative layer between two panels, safeguarding your designs from scratches and damage.
Float Glass – the allure of transparency
With varying thicknesses and an exquisitely smooth surface, float glass guarantees minimal distortion, preserving the true essence of your printed graphics.
Optivite – flawless color accuracy
Optivite glass delivers 100% color reproduction without any distortion, allowing your designs to radiate with their intended vibrancy and brilliance.
Acrylic is a lightweight synthetic material. Offering accessibility and ease for your glass printing projects, it remains a popular choice among designers.
Colored Mass – vibrant hues
Through the infusion of pigments and advanced techniques such as float technology or vertical stretching, manufacturers craft captivating compositions of colored glass.
Lacobel – functionality and aesthetics
Lacobel, a moisture-resistant glass base coated with lacquer or paint from the Lacobel palette, unveils a myriad of design possibilities for your printing projects.
Mirrors – transformative power of reflective surfaces
Discover the transformative power of reflective surfaces. Mirrors not only amplify the dimensionality of your printed designs but also add a touch of sophistication, creating visually captivating effects.
Color Correction Tip
Standard thick glass often carries a greenish hue that can impact the colors of your printed images. You can overcome this challenge with Optivite glass, eliminating color distortion and allowing your designs to shine with true vibrancy.
Stay tuned for more enlightening posts as we dive deeper into color printing techniques and explore strategies to overcome common challenges in the printing processes. Our goal is to empower you with knowledge and insights that will elevate your printing endeavors.